 Authentic hunting in Argentina
We offer hunting tours in Argentina on game species such as Blackbuck, Water Buffalo, Cougar, Red stag, Axis Deer and of course high volume dove shooting.
We offer the fully authentic experience in stunning scenery, giving every hunter an unforgettable experience.
Argentina Jagtrejser is part of Spanien Jagtrejser ApS, a Danish company, run by PH and professional guide Thomas Kjaer, who himself lives in Spain. We are a member of Rejsegarantifonden (3405).
Welcome to Argentina Jagtrejser
As our guest, you will have a unique and authentic experience, where you will get close to the Argentinian hunting culture. You will experience hunting as a local, as you are a guest of our partners. 
At Argentina Jagtrejser, you get to hunt with the locals in Argentina through our good contacts. As a guest with Argentina Jagtrejser, you will always be accompanied on the trip by owner and PH Thomas Kjaer. 
Hunting Tours in Argentina
Because of our Danish-Argentinian collaboration where we ourselves are in Argentina several months of the year, a hunting trip with us is not like most others. It is an invitation into our everyday life and to experience the hunting experiences we ourselves love.
In other words, we don't just offer hunting in Argentina. We offer a complete experience that provides a unique way to experience the country, nature and culture.
Who is Argentina Jagtrejser?
We want to give hunters the authentic hunting experience as we have experienced it ourselves.
Argentina Jagtrejser is owned by PH and professional guide Thomas Kjaer. The company operates from Spain's sunny coast, near Malaga, where Thomas lives with his Argentinian wife and their sons. Argentina Jagtrejser is a result of the success Thomas has had with organizing hunting tours in Spain for several years. Starting to offer hunting tours in Argentina was only natural, as Thomas is married to an Argentinian and therefore travels to Argentina every year for several months. 
A hunting trip in Argentina will usually always be accompanied by Thomas, who acts both as a tour guide but often also as a PH. With more than 15 years of hunting experience, including 4 years in Spain as a professional PH, Thomas ensures that the trip and the hunt go as planned and tells empathetically about the hunting, nature and culture in Argentina. 
In addition, there will always be a local ranger/tracker present during the hunt. In addition to Thomas, who is the owner and PH, we work with Francisco and Patricio who both are PHs and partners of Argentina Jagtrejser.  
The hunting areas where we hunt are all privately owned. What they have in common is that we hunt only on the best territories where many medal trophies are found. 
At Argentina Jagtrejser a hunting trip is a complete experience filled with sensations and unforgettable memories.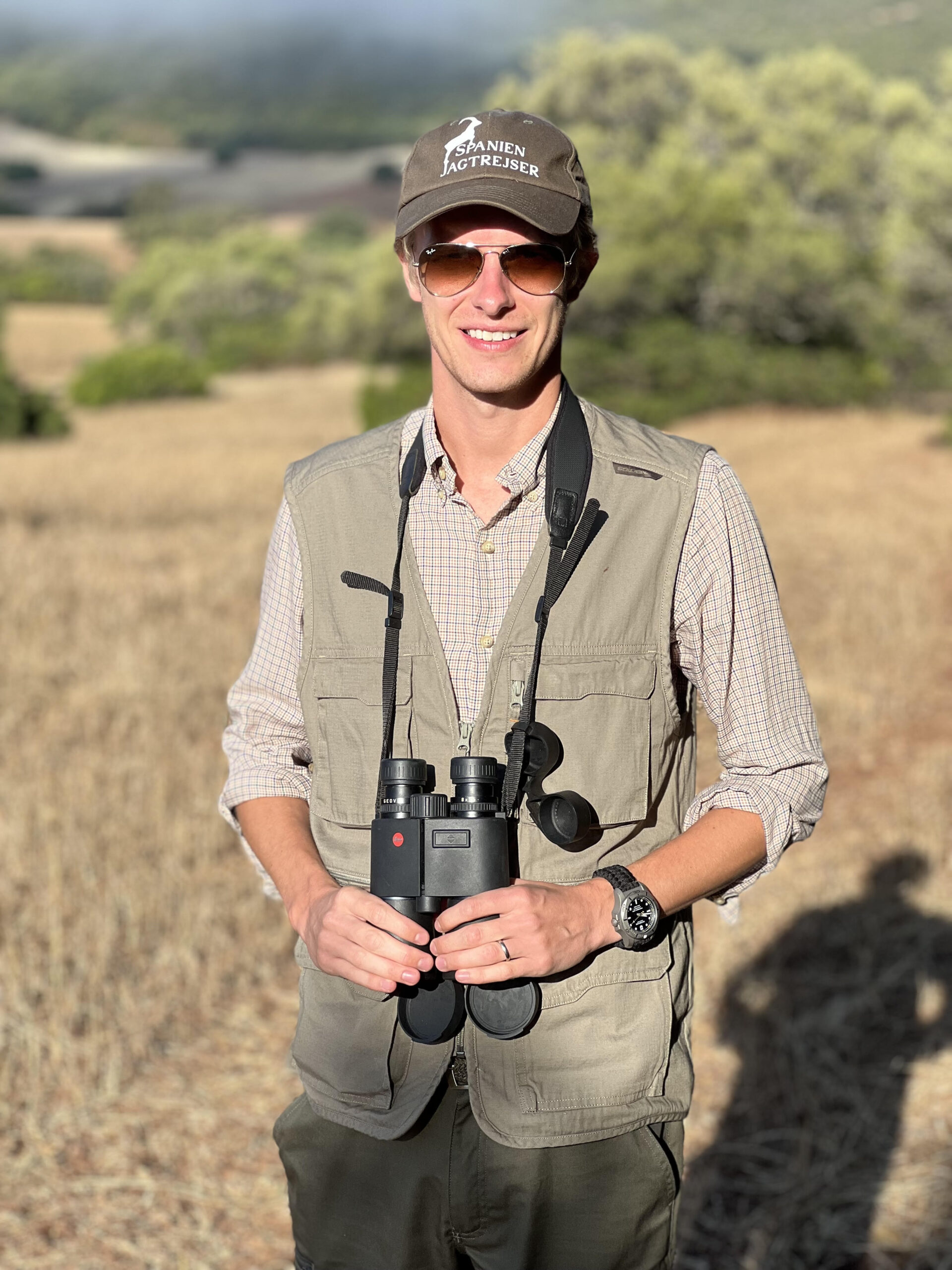 Argentina - World Class Hunting
Argentina is often referred to as the best hunting country in the world – and for good reason! The breathtaking scenery around the country – from Buenos Aires to Cordoba and down to La Pampa – is something every hunter should experience. In addition, there is a wide variety of big game hunting to satisfy even the most discerning big game hunter, and at the same time hunters can experience the world's best wing shooting.
Game Species
Go hunting in Argentina for a very strong red deer, Blackbuck antelope, cougar, water buffalo, multi-horn sheep, mouflon, axis deer and much more.
There are many possibilities, and if you don't find what you are looking for on this page, please contact us as we can usually find what you are looking for in our network.
Spectacular hunting experiences
At Argentina Jagtrejser we focus on stalking. In other words, we always actively hunt the game.
We only hunt beautiful trophies – a representative trophy with us is always a trophy that both we and the guest are happy with.
The nature is indescribably beautiful and the weather is (almost) always good. Therefore, hunting in Argentina often does not require a large jacket and other equipment. Before the trip you will always be advised by Thomas how to be well equipped before – and during – the hunt.
The hunting season is generally from March, when the rut for red deer begins, until October when the hunter can experience shooting more than 3000 pigeons per day. In addition, most game can be hunted throughout the rest of the year.
Would you like to know more about our services, or would you like to make a booking request with us today? Please do reach out to us and we will make your next hunting experience come true.